The Blogger's Guide to Effective Writing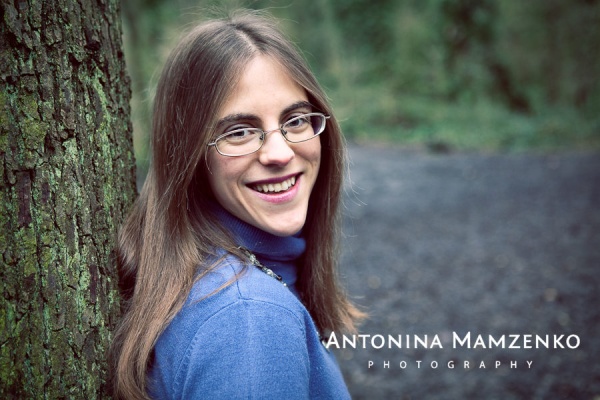 Want to know all my secrets?
The ones that let me write hundreds of great posts every year for dozens of blogs?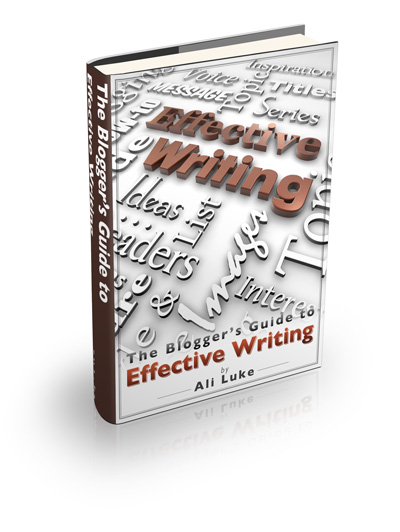 You know "content is king" … but just knowing that isn't enough. You want a guide that explains exactly how to write great blog posts. How to grab readers' attention. How to make each post easy to read – and fun to write.
Effective writing means:
Producing great blog posts – without spending all weekend on them.
Having readers hang on every word – from start to end
Enjoying writing – not seeing it as a chore
Getting more subscribers, more leads, more clients and more product sales.
Why This Will Work For You
I know all about writing: from getting ideas in the first place to staying motivated in the long haul; from making a whole blog series work to getting each individual sentence right. In The Blogger's Guide to Effective Writing, I share everything that I've learnt over the course of writing 1,000+ blog posts on dozens of different blogs.
You'll learn about:
Why text still rules online
How we read on the screen – and how to use this
Coming up with fantastic ideas – when you've yet to start your blog … and when you've been going for years
The nitty-gritty of different types of posts, from lists to reviews
How to put your post together, from start to finish
Creating posts which stand the test of time – and series which can lead to sales
Revising, editing and proofreading your posts
The Blogger's Guide to Effective Writing is an 82 page ebook packed with ideas, tips and guidance which will see you writing with ease, with enjoyment, and with fantastic results – for just $29.
(If it doesn't? No worries. I'm offering a six month guarantee on this, so that you've got plenty of time to see your skills develop – and to see the results.)
Or, you can get all four Blogger's Guides for just $66 (saving you $50!)
(The three other Guides are on Freelancing, Irresistible Ebooks and Loyal Readers. You can find out more about them by using the tabs at the top of the screen.)

Charlie Gilkey says:

One thing that I really appreciate about The Blogger's Guide to Effective Writing is that Ali slows down to focus on style. So many of the products on blogging focus solely on the science of blogging, and that's important. But what about the art of blogging? You can be good at the science but weak at the art – but it's the art that will set you apart and keep you doing it.

(Charlie Gilkey of Productive Flourishing)
Pace Smith says:

I hesitated to buy The Blogger's Guide to Effective Writing, because I've already been successfully blogging for a couple of years, and I've been reading all the how-to-blog blogs. I wasn't confident it would it tell me anything I didn't already know. But hey, six month guarantee, I might as well try it out. I must say, I was impressed. I did know a lot of the material in the e-book, but I sure wish I had read this two years ago — it would have saved me so much time learning the hard (and slow) way!

I picked up plenty of new things, too. For example, the Guide gave me some ideas for blog posts that will be fresh and interesting but still in my voice and style. And there's a list on page 74 that I'm going to use every single time I edit something from now on. I heartily recommend this e-book, especially to new, budding, and growing bloggers!

(Pace Smith from The Connection Revolution)
You'll Get All This…
An 82-page ebook with fifteen chapters:
Chapter One: Why Good Writing Matters
- Explaining exactly why text is still crucial online
Chapter Two: Foundations of Effectiveness
- Getting clear about what you want from your blogging
Chapter Three: Coming Up With Ideas
- How to generate more ideas than you'll ever need
Chapter Four: Writing At Different Stages
- Seeing your blog through from launch to an long-running site
Chapter Five: Timeless or News Posts?
- An in-depth look at two key approaches to content and the advantages of each
Chapter Six: Different Types of Blog Post
- The five basic types of post fully explained
Chapter Seven: Structuring Your Blog Post
- Why structure is crucial, and how the basic post structure works
Chapter Eight: Your Post Title
- Getting your readers hooked right from the start
Chapter Nine: Your Post Introduction
- Four sure-fire ways to draw readers into your post
Chapter Ten: Your Post Middle
- Navigating the middle of your post without losing your way, or your readers
Chapter Eleven: Your Post Conclusion
- Ending your post strongly, and prompting readers to take action
Chapter Twelve: Writing a Series of Posts
- How to write a great post series, and how to turn it into a money-maker
Chapter Thirteen: Your Style and Voice
- Developing the unique voice which will turn casual readers into die-hard fans
Chapter Fourteen: Using Images in Posts
- Ensuring your images add to and enhance your writing
Chapter Fifteen: Polishing Your Posts
- Using the three types of reworking to make sure your posts shine
An Appendix with further reading for all fifteen chapters
I've also thrown in a 9-page bonus pack with:
Four of my very own templates – which I use in my professional blogging
Three clear examples of how to create your own foolproof templates … by breaking down great blog posts which work
Dave Rowley says:

The templates: I would buy the e-book just on the strength of these.

They clarified things for me and made the idea of writing blog posts a lot less daunting. I have a lot of half written blog posts, most of them are pretty good content, the difficulty I've been having is in organising that content into readable posts that get the point across as clearly as possible.

Just going through the templates, I started to see where I could address some of those problems. I've already started using them to shape some drafts and can see solid content shaping up nicely with much less effort.

(Dave Rowley of creative chai)
PLUS you'll get a $10 discount code for The Blogger's Guide to Freelancing
There's a discount code included (on page 5, just after the table of contents) for the The Blogger's Guide to Freelancing, another ebook in this series. If you'd love to make great money and get your name out there on big blogs, you can get started straight away (this is how I pay my rent!)
Get Your Copy of The Blogger's Guide to Effective Writing Now
Colin Beveridge says:

Clear and direct, with enough humour to keep it light and entertaining. It's full of the tricks the pros use so that bloggers like me can put together posts and series that look halfway competent – and it's left me itching to resurrect any number of my dead blogs.

I particularly liked the vast quantity and quality of links to examples of what you're describing, and the appendix of resources at the end – all very handy stuff.

(Colin Beveridge of Flying Colours Maths)
Or, you can get all four Blogger's Guides for just $66  (saving you $50!)
(The three other Guides are on Freelancing, Irresistible Ebooks and Loyal Readers. You can find out more about them by using the tabs at the top of the screen.)

Your Success Guarantee
I want you to have the time to try this out: to see your blog get more readers, to see your writing style develop, and to get closer to all your blogging goals. So rather than the standard 30 day guarantee, I'm offering a six month guarantee. If the ebook doesn't work out for you, no problem at all – just drop me an email (ali@aliventures.com) and I'll send you your money back straight away.
Tim Layton says:

I've just finished Ali Hale's The Blogger's Guide to Effective Writing and I can't wait to jump right back in! When I first started blogging, my goal was to do it right! I wanted to engage readers, provide useful content, and hopefully make some money! I knew I had a lot to learn so I pored over post after post on all of the "blogging blogs".

90% of what I learned is in this one eBook! Ali has done a magnificent job of compacting an enormous amount of information into an eBook, scratch that… an eReference! This one will stay on my desktop for quick and frequent access. Thanks Ali!

(Tim Layton of RemodelingGuy.net)