The Blogger's Guide to Freelancing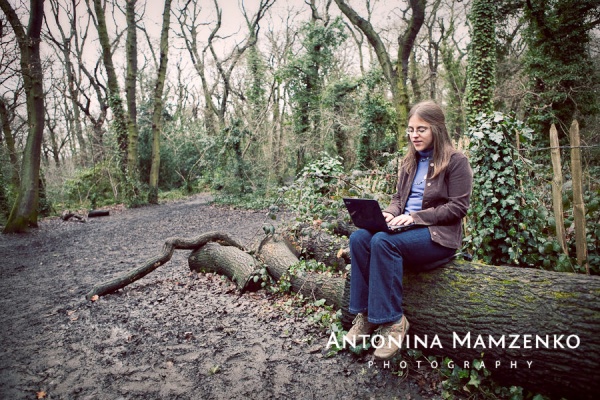 Important: Closing Down Sale
The Blogger's Guides are all half-price as they'll be going off the market permanently after Friday 20th December 2020. If you want to snap up one (or all!) of them, now's your chance. 
I started freelance blogging in February 2008. It changed my life.
I built a successful career by writing for other people's blogs, and I've written this ebook to teach you how to do the same.
Start Making REAL Money Blogging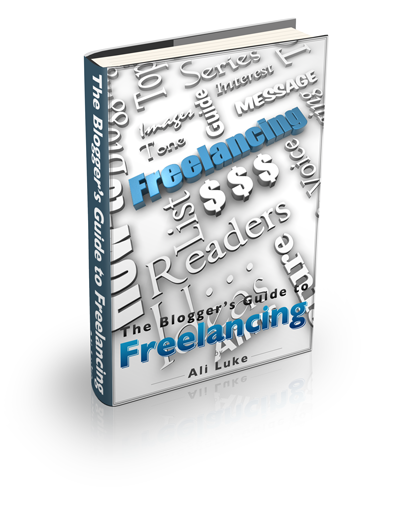 Maybe you've bought into the myth that you can make a million dollars in no time at all … by starting your own blog.
How's that working out for you?
My first blog took eleven months to make its first $100. That worked out to about $1 per post. Not exactly what I'd been hoping for.
But … there is another way. A way to make serious money, even if you've not even started your own blog yet.
And I'm going to teach you how.
The Blogger's Guide to Freelancing has just been updated for 2017. It's a 115-page ebook, full of straightforward steps to help you:
Find your first blogging job (and make sure it's one you'll love)
Create great blog posts – without spending hours on them
Market yourself through your own blog/site and through social media – so jobs come to you
Organise your time and energy so you can have a great blogging career
The Blogger's Guide to Freelancing is $25 $12.50:

Or… get all four Blogger's Guides for just $60 $30:
.


Hunter Nuttall says:

With detailed information on topics such as finding jobs, keeping records and receiving payments, writing and formatting posts, and staying inspired and motivated, this is an indispensable resource for aspiring freelance bloggers.

(Hunter Nuttall of HunterNuttall.com)
Mason Hipp says:

As a person who hires a ton of staff bloggers, I can honestly say that Ali has outdone herself with this course. It is an excellent resource that explains in detail every step necessary to start earning money as a staff blogger.

(Mason Hipp of FreelanceFolder.com)
You'll Get All This…
A 115-page ebook with twenty-six chapters:
Chapter One: Basics of Freelance Blogging
– Showing you that you can succeed at this.
Chapter Two: Questions About Freelance Blogging Answered
– Common worries tackled – plus a question for you…
Chapter Three: How to Find Great Jobs and Write Great Applications
– Crucial tips on what to do (and what to avoid!)
Chapter Four: Guest Post Your Way to Success
– Step-by-step guidelines on how to use guest posting to land a blogging job
Chapter Five: Apply On Spec – and Land a Job You'll Love
– How to go after your perfect job (before it ever gets advertised)
Chapter Six: Standing Out From the Job Board Crowd
– Tips on sending an application for an advertised blogging gig
Chapter Seven: The Best Job Boards for Bloggers
– Learn exactly where to look for blogging jobs
Chapter Eight: Networking Your Way to a Job
– How to use your current contacts to find paid blogging work
Chapter Nine: Making Applications Easier
– Handy tricks for keeping hassle to a minimum
Chapter Ten: Accepting a New Gig – Terms and Payments
– Everything you need to know about what to charge and what to ask
Chapter Eleven: Producing Your Posts
– How to write online content that editors – and readers – will love
Chapter Twelve: Formatting Your Blog Posts
– Using formatting (subheadings, bold text, etc) to make your posts easy to read
Chapter Thirteen: Making Your Post Look Beautiful
– Advice on finding and choosing copyright-free images
Chapter Fourteen: Uploading Your Posts (Without Tears)
– Dealing with the more technical side of freelance blogging
Chapter Fifteen: After Your Post is Published
– How to deal with comments from readers
Chapter Sixteen: Getting Paid for Your Work
– The important bit! How to send invoices or money requests
Chapter Seventeen: Keeping Track of Your Posts
– A couple of ways to keep good records (and tips on what to do if you forget)
Chapter Eighteen: What If You Don't Get Paid?
– Hopefully you'll never need this chapter!
Chapter Nineteen: "Blogger for Hire": How to Market Yourself on Your Blog
– Promoting yourself through posts and pages on your own site – and avoiding rookie mistakes
Chapter Twenty: Using Social Media to Market Yourself
– Get to grips with Twitter, Facebook and LinkedIn
Chapter Twenty-One: Coping With Multiple Blogs
– How to be organised when you're writing for several sites
Chapter Twenty-Two: Staying Inspired and Motivated
– Tips on freelancing around your day job, and full-time
Chapter Twenty-Three: Coming Up With Great Ideas
– Six easy ways to generate more ideas than you'll ever need
Chapter Twenty-Four: Storing and Using Your Ideas
– Never lose a great idea again – and learn how to repurpose old ones
Chapter Twenty-Five: Blogger's Block?
– How to get writing again when you think you're stuck
Chapter Twenty-Six: Where Next? Moving on from Freelance Blogging
– Advice on different routes forwards
An Appendix with further reading for each of the twenty-five chapters
I've also thrown in three bonus worksheets:
Worksheet #1: Your Freelancing Goals
Worksheet #2: Blog Post Templates
Worksheet #3: Headline Inspiration
Sid Savara says…

Ali breaks down step by step what makes for great online writing, explains exactly where and how to get great images for posts, and provides handy templates for posts – so that you can write using your words, but have a loose structure that Ali has tested and knows works.

Even though I think my writing is pretty good and I know a fair bit about online copy, even I have a copy of these chapters printed out and sitting on my desk.

 
Charlie Gilkey says:

Ali's Blogger's Guide to Freelancing is utterly remarkable. She shows you where to find the jobs, how to get them, and how to stay sane once you have them, all in a way that's approachable for new bloggers yet still useful for veterans.

If you're even remotely interested in writing posts for other people, do yourself a favor and buy this course.
Your Success Guarantee
I want you to have the time to try this out: to find great jobs and to find out if this is the path for you. So rather than the standard 30 day guarantee, I'm offering a six month guarantee. If the ebook doesn't work out for you, no problem at all – just drop me an email (ali@aliventures.com) and I'll send you your money back straight away.
The Blogger's Guide to Freelancing is $25Â $12.50: