The Blogger's Guide to Loyal Readers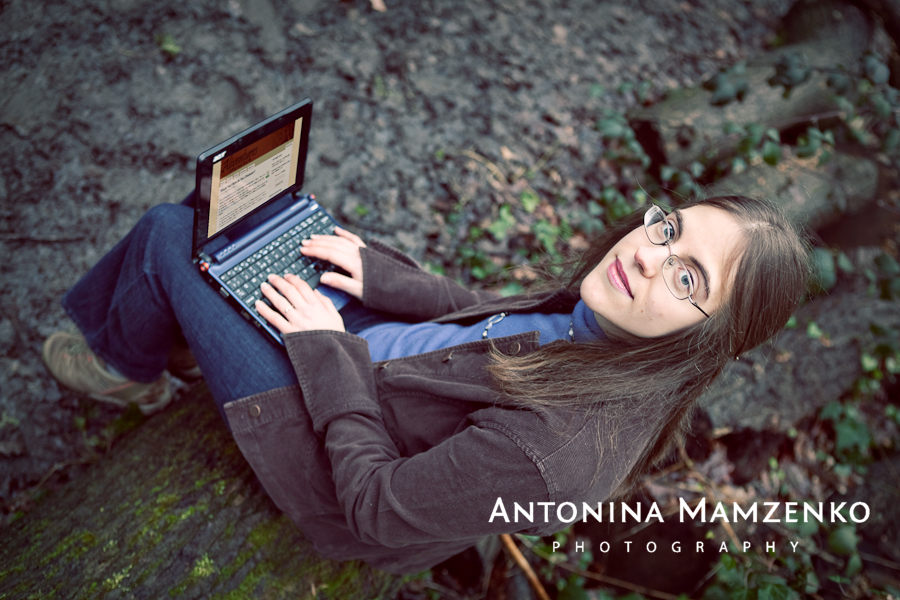 Important: Closing Down Sale
The Blogger's Guides are all half-price as they'll be going off the market permanently after Friday 20th December 2020. If you want to snap up one (or all!) of them, now's your chance. 
You've got a blog, or you're about to start one … but you need readers.
This Guide (fully updated Sept 2016) will teach you how to go beyond simply getting more traffic so that you can grow a loyal, engaged readership.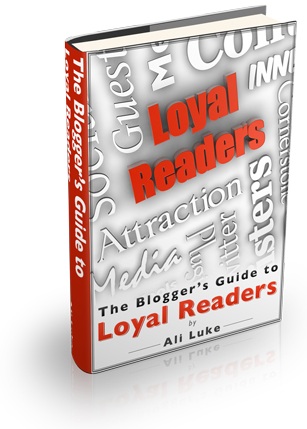 Whatever your reasons for blogging, readers are crucial to your success. You might be aiming to:
Build your profile in your industry
Sell your products or your services
Make money through affiliate links or advertising
Get feedback on your writing
All of these are great goals … but they all require readers. And not just any readers: interested, loyal readers who'll come back for more, who'll spread the word about your blog, and who'll engage with you through comments, emails and social media.
The Blogger's Guide to Loyal Readers is a 111-page ebook packed with ideas, tips and step-by-step guidance to help you grow your blog (and have fun doing so).
It costs $25 $12.50:
(And just in case you decide it's not quite right for you … I'm offering a six-month no-quibbles guarantee. That means you've got plenty of time to try out these techniques for yourself. If you're not happy with the results, just drop me an email and I'll be glad to refund you in full.)


Or… get all four Blogger's Guides for just $60 $30:
.


The Blogger's Guide to Loyal Readers is a 111-page ebook with 18 chapters:
.
Part One: Getting Your Blog Ship-Shape
Chapter One: Four Quick Fixes for Four Common Issues
– Make a dramatic improvement to your blog, quickly and easily.
Chapter Two: The Three Most Crucial Pages on Your Blog
– Learn how to write your About, Contact and Services (or Products) pages.
Chapter Three: Creating Great Blog Content
– Key tips on writing powerful content that will impress new readers.
Part Two: Attracting New Readers
Chapter Four: Using Twitter Effectively
– An introduction to using Twitter to connect with potential readers.
Chapter Five: Using Facebook Effectively
– Key tips on using Facebook to promote your blog.
Chapter Six: Putting Basic SEO into Practice on Your Blog
– Use straightforward search engine optimisation to get more readers from Google.
Chapter Seven: Guest Posting to Grow Your Audience and Reach
– Learn how to write great guest posts and tap into other bloggers' audiences.
Part Three: Growing Your Blogging Influence
Chapter Eight: Using Emails to Create Stronger Connections
– Crucial dos and don'ts for personal emails and email lists.
Chapter Nine: Using Forums to Meet Potential Readers
– Getting it right with forums, through your posts and your signature.
Chapter Ten: Connecting with Influencers in Your Blogging Niche
– Reaching out to A-List bloggers … the right way.
Chapter Eleven: Leaving Comments to Get Noticed
– Building relationships with other bloggers (and other blog's readers).
Part Four: Keeping Your Readers Loyal
Chapter Twelve: Being Consistent With Your Blogging
– Why consistency matters … and how to build good habits.
Chapter Thirteen: Engaging With Your Readers
– Six simple ways to prompt readers to reach out to you.
Chapter Fourteen: Encouraging Readers to Subscribe to Your Blog
– Key techniques (such as incentives) for getting more RSS / email subscribers.
Chapter Fifteen: Using Calls to Action
– Creating a win/win suggestion that gets readers to do something.
Part Five: Analysing What's Working
Chapter Sixteen: Using Google Analytics to Grow Your Readership
– Delving into Google Analytic's powerful statistics.
Chapter Seventeen: Key Metrics That Show How Your Blog is Doing
– Tracking your success through comments, tweets, and subscribers.
Chapter Eighteen: Your Next Steps
– Straightforward plans for regular and occasional marketing routines.
Plus …Â an appendix with further reading, listed chapter-by-chapter, to help you take what you've learned further.
The Guide is supplied in .pdf format, meaning you can read it on any computer or device. It includes lots of screenshots and links to help you make the most of the material, so for maximum ease of use, I recommend viewing it on a computer or tablet rather than a phone or black-and-white ereader.
The Blogger's Guide to Loyal Readers is $25 $12.50:

Or… get all four Blogger's Guides for just $60 $30:
.


Sue Lambert says:

In each chapter screenshots and examples are used effectively, plus the further reading section has over five pages of additional links to investigate. I found the following chapters particularly helpful:

Guest posting to grow your audience reach
Encouraging readers to subscribe to your email list
Key metrics to show how your blog is doing

Ali's explanation of different ways of running an email list (p.77) was useful, and meant that I reviewed my approach. This guide has inspired me to reach out, and engage better with those who read my blog at pathstothepast.com.

(Sue Lambert, from Paths to the Past.)
Your Success Guarantee
I want you to have the time to try our the techniques in this Guide, so that you have an opportunity to discover what works for you over time.
Instead of the standard 30 day guarantee, I'm offering a six month guarantee. If The Blogger's Guide to Loyal Readers doesn't work out for you, no problem at all – just drop me an email (ali@aliventures.com) and I'll send you your money back straight away.